French Lessons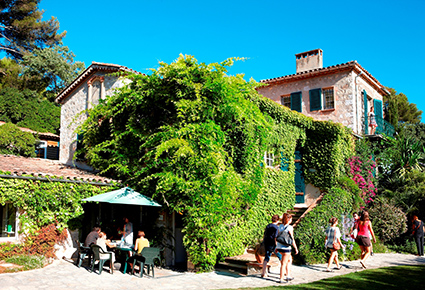 Founded in 1985, the Centre International d'Antibes is the leading French school in France, welcoming every year more than 7000 students from all over the world.
French courses for adults and families , language camps for kids and teens, mini-stay tailored for school groups, the Centre International d'Antibes offers the most suitable stay for everyone wishing to discover the French language and culture.
Devoted to meet the different needs of its students, the Centre International d'Antibes aims to teach you French according to your level, your needs and your objectives. A wide range of courses is offered (standard or intensive courses, preparation courses for DELF exams or universities, courses oriented "Executive" or "European Relations") with optional accommodation in Antibes Juan les Pins, within one of our prestigious residences Castel Arabel or Aragon, on summer campuses or within one of our carefully selected host families.
The Centre International d'Antibes benefits from an exceptional location on the Cote d'Azur, a few meters away from sandy beaches, offering both juniors and adults a rich and unique range of activities. Several national and international accreditations (FLE, EAQUALS, SOUFFLE, CSN, BILDUNGSURLAUB) attest the quality of our internationally renowned school providing training abroad as well as partnerships with international schools.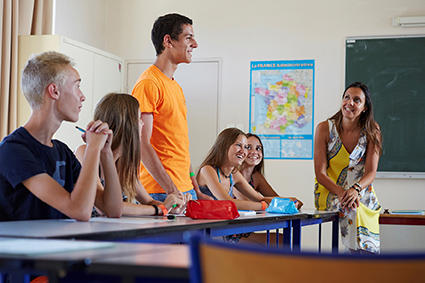 Centre International d'Antibes
Mail : direct@cia-france.com
Tel : +33 4 92 90 71 72
Fax : +33 4 92 90 71 71
38 Bd d'Aguillon - 06600 Antibes - France
https://www.cia-france.com/