Entertainment
Marineland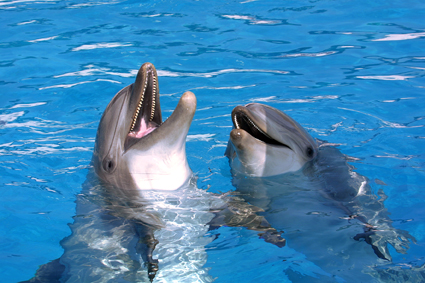 Don't miss the amazing shows starring killer whales, dolphins and sea lions scheduled daily. This season will include new attractions and activities to delight visitors of all ages!
Aquasplash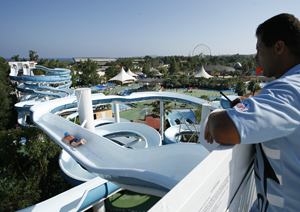 Water fun park. Every summer, a stone's throw from the Mediterranean beaches, the blue Aquasplash slides make waves! More than 2000m of sliding fun! Looking for some refreshing thrills? This park is exactly what you need!
Splash battle, a new attration at Marineland!  
New in France, this activity offers a fun universe spreading across more than 1000m².
10 priate ships, 40 water cannons... and its over to you! 
 
WELLNESS - Thalazur Antibes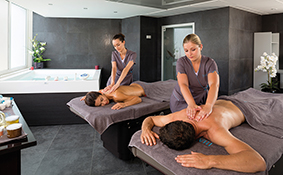 Entrance details:
Access to marine area and sauna - hammam - cardio-training space and aquagym, (pool leaving time: 7:45 pm.)
- Weekly schedule of the sessions available from the spa reception team
- 1 privileged access entry from Monday to Sunday from 9 am to 8 pm, towel provided 40€:
- 1 privileged entry access from Monday to Sunday from 9 am to 8 pm., towel provided for child from 12 to 18 years old at 30€
On sale at our Tourist Offices. For more information, please contact us.
/////
*GENERAL TERMS AND CONDITIONS OF INDIVIDUAL TICKETS, TOURISM & CONVENTION BUREAU:
Tickets cannot be returned, exchanged or refunded, even in the case of loss or theft.Their resale is forbidden (law of 27th June 1919).
Concert/Show tickets :
1. In case of changes to the programme or distribution or if the performance has to be interrupted or abandoned during the second half, no refund or compensation will be paid.
2. Photography, filming and recording are forbidden.
3. Smoking is forbidden.
4. Mobile phones must be turned off.
Leisure tickets :
5. The activity may be postponed in case of bad weather conditions, at the sole decision of the activity provider.
6. This ticket is valid only for the date and time indicated on the front. The client must arrive before the beginning of the activity and respect the recommended time of arrival. Late arrival will lead to the cancellation of the reservation, without possibility of postponement or refund.
7. In the event that the duration exceeds the agreed schedule, an extra charge will apply.
8. We remind customers that they must always follow the basic safety precautions for risky sporting activities. The client accepts the risks related to the activity.
9. For all rental, a deposit will be required by the activity provider.
10. Transportation is not included in the activity.
/////