You are here
Home
› Les Lundis du Conservatoire
Les Lundis du Conservatoire
Monday 28 January 2019
-
Monday 08 April 2019
Villa Eilenroc, Chapelle St Bernardin
Palais des Congrès
France
Telephone :
+33 (0)4 22 10 60 10 / 01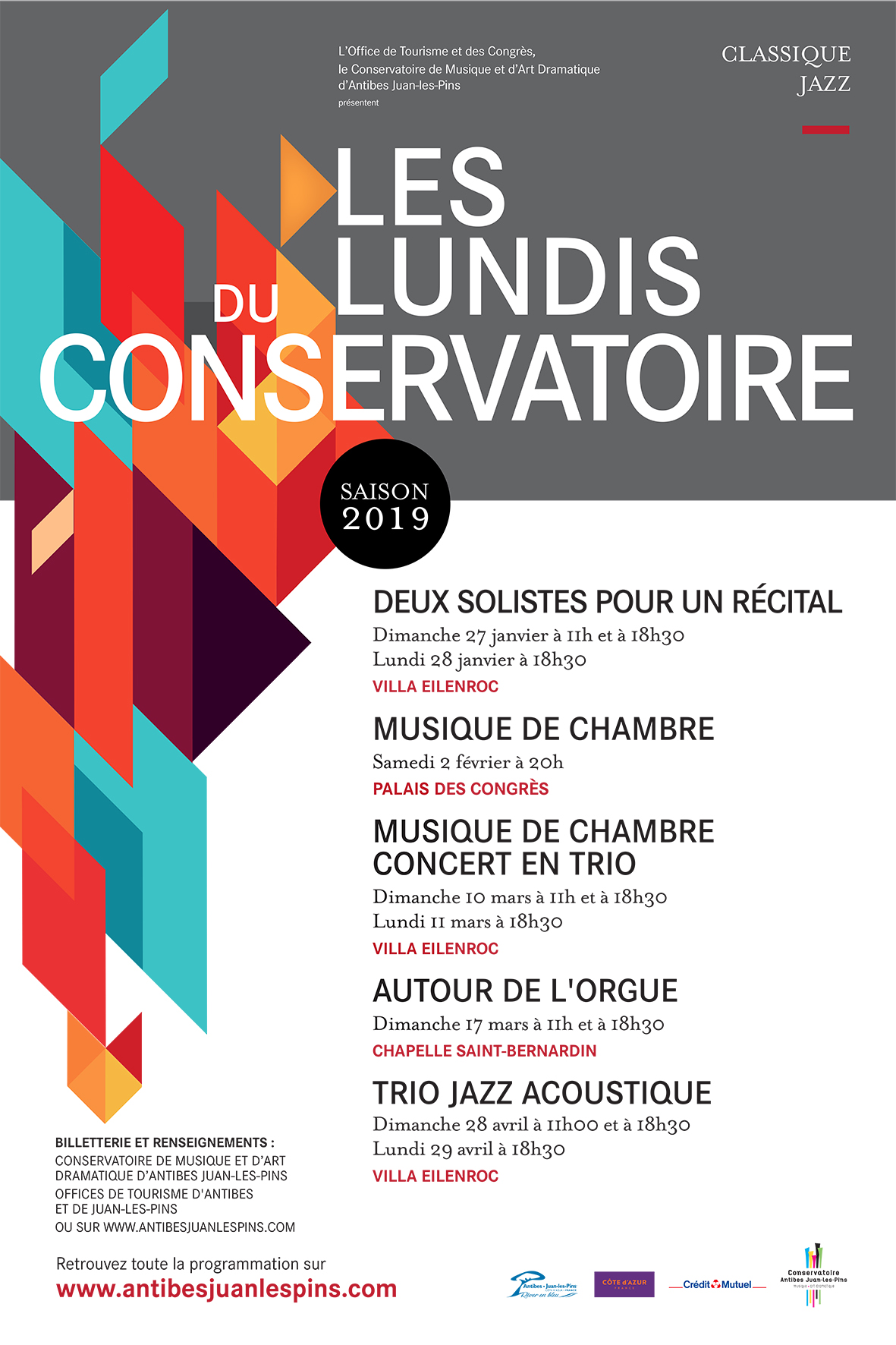 Each year from January to April. On sale in our offices and on the website
For numerous years, the teachers of the Music Academy of Antibes Juan-les-Pins have delighted you with their talent.
The Mondays of the Conservatoire are now among the unmissable events for the increasingly numerous music lovers who happily attend this event year after year.
Once again this year, the artists chose to bring the audience to discover new repertoires in sometimes unexpected formations.
Creation is celebrated, as well as more classical partitions.
A journey through time and different styles, from Classical to Jazz, offered in three different places to let music resonate in Antibes Juan-les-Pins.
TICKET OFFICE :
Tourism Offices of Antibes and Juan-les-Pins
Ticket prices:
• Adults: 15 € - Below 18 years old: 6 €
• Family pass 2 adults/2 children (-18 years old): 35 €
• Family pass 2 adults/1 child (-18 years old): 30 €
• 5 concerts subscription :
Adults: 60 € - Below 18 years old: 25 €