You are here
Home
› Design and Art Weekend - " centred on table decoration"
Design and Art Weekend - " centred on table decoration"
Friday 05 October 2018
-
Sunday 07 October 2018
Pinède Gould
Boulevard Baudoin
France
Telephone :
+33 (0)4 22 10 60 01 / 10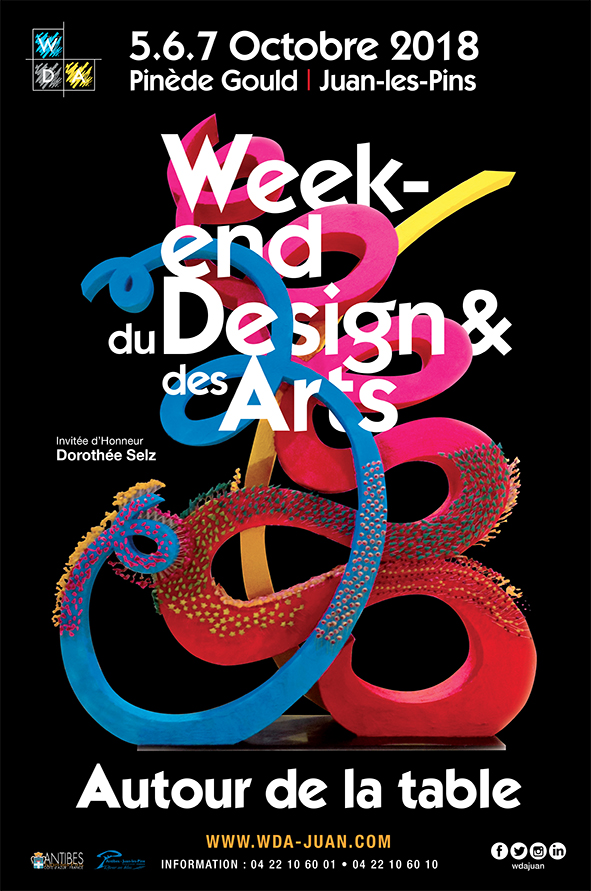 October 5th to 7th
From 10am to 7pm - Pinède Gould
This first edition of the Design and Art Weekend, centered on table decoration, invites visitors to discover, under a marquee of 900 m2, eclecticism and elegance of styles, tastes and creations. The appearance as well as the positioning of dishes and cutlery, tables as accessories, lighting, table decoration... each element obeys a key word: Design!
The "table decoration" gives pride of place to the relationship between art and daily life, including all know-how related to gastronomy. As we say in France, "A good meal starts with a well-decorated table".
From the school of design to the craftsman, from the designer to the industrialist, from furnishings to decorative accessories, the Pinède Gould of Juan-les-Pins will become, for one weekend, a hotspot for innovation and creation. Original products, rare and exceptional will be exhibited and on sale: signed plates, cutlery, lamps, glasses, dishes, tablecloths, candle holders and other utensils... A privileged and dedicated moment that will allow visitors to discover new trends of today and tomorrow!
Guest of honour at this 1st edition: Dorothée Selz.
Dorothée Selz creates ephemeral sculptures that really can be eaten. Her edible offerings are designed to be eye-catching, tasty and fun. Her sculptures come to life through the active participation of the public who can taste what they see. The aim being that this ephemeral art will leave a lasting memory...